As primitive as they might look, ice coolers are actually one of the most practical tools ever created. The standard ice cooler is a lot more complex than it seems because keeping your drinks, snacks and other things cool requires a special high tech structure.
Indeed, the technology residing within the walls of the ice cooler is basic but still very effective. To illustrate that point, this little creation is built around its insulating walls that protects and maintains the state of its load regardless of the environment outside.
Best Coolers – Comparison Table
Ice Chest Reviews – Our Top 5 Best Rated Coolers
1-YETI Tundra Series Coolers Review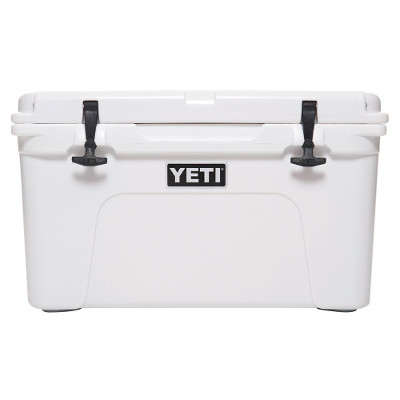 There's only one thing which sets Yeti Tundra coolers apart from every other cooler on the market and that is their ability to maintain ice for the longest time possible. Indeed, Tundra coolers are certainly the best representative ice chests could ever want and in a market of ratings and customer reviews, it isn't hard to tell why any product in this series can be labelled as the best cooler available on the market right now.
With the incredible permafrost insulating technology and an unfazed Coldlock gasket, All Yeti Tundra coolers have proven to be able to maintain ice for as long as 3 to 4 days which is a little something you'd certainly appreciate on long trips and camping adventures. There certainly are isolated incidents that go against this claim. However, it shouldn't come as a surprise that a warm cooler will not perform as efficiently as you desire.
Hence, in order to maximize efficiency and maintain ice in your Yeti Tundra cooler for up to 4 days, you can drop a frozen water bottle in it the night before and make sure that your beverages, snacks or bait are initially cold.
In other departments, Yeti Tundra coolers are known for being the most practical for boaters especially since they are rigid enough to support your weight upon casting. However, the best little feature on these Yeti coolers has got to be the anti-slip pads which will keep these chest in place no matter the size.
Overall, the Yeti Tundra series has definitely earned its title of portable refrigerators but don't let us influence your choice when you can go ahead and check the ratings and reviews on each and every Tundra out there. Little foreshadowing, you'll end up loving these coolers even more.

2- Pelican Products ProGear Coolers Review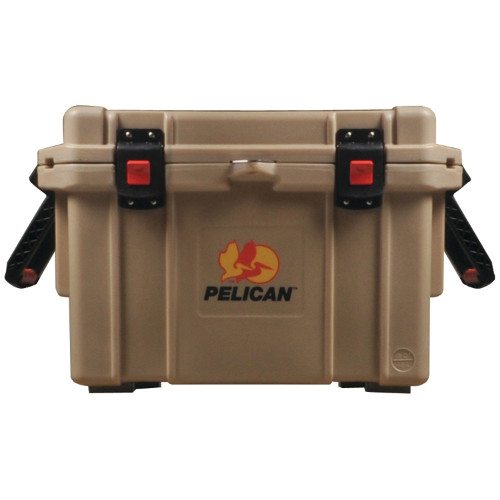 One of the toughest battles Pelican Progear coolers must go through in order to prove that they are the best cooler for keeping ice is beating the "alfrosty" Yeti. Surprisingly enough, Pelican Progear coolers have accumulated quite the reputation in a highly competitive market without having to drop their prices significantly.
Evidently, however, Pelican does not take their customer's loyalty for granted as it provides you with a series of reliable coolers which can be appreciated by anglers, campers, road trippers, truckers and so on.
Indeed, Progear coolers offer premium insulation which is a reoccurring keyword in all of their reviews on Amazon alone. Hence, the company claims that their Progear coolers are capable of keeping ice for over 3 days and that is certainly achievable with proper precooling and inner temperature control.
Evidently, exposing these coolers to outside elements is going to influence their performance but in order to limit down that effect, Pelican focused so much of its effort into reinforcing the insulating layer, making any Progear the best cooler for keeping ice.

3- Engel High Performance Coolers Review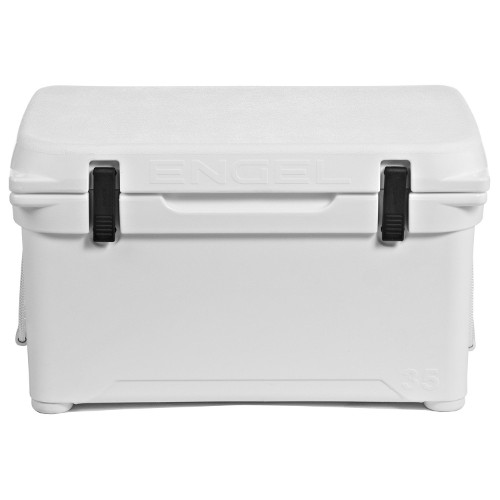 Engel might not be a refrigerator brand but it's so close to becoming one as it has managed to create some of the finest most efficient ice coolers on the market. Indeed, the high performance line by Engel is admirable to say the least as it casts a variety of different shapes and sizes to fit each and every one of your specific needs while maintaining the same performance.
In fact, being the high performance line, performance is actually the key behind the success of this series as they arguably manage to maintain ice for as long as 3 days and in the perfect conditions, it can reach up to 4 and a half days thanks to the polyurethane insulating walls and perfectly sealed gasket.
Nonetheless, frosting isn't the only thing which sets this line apart as it also offers the best chest durability for the best prices. Truly, any Engel high performance cooler is so rigid that it may also win best ice cooler to do jumping jacks on.
In terms of practicality, Engel raises the bar a little too high for its competitors as it features anti-slip pads for greater stability, secure locks, practical carry handles and a pitched floor to make draining excess water as easy as pushing a button which will come in significantly handy on larger coolers.
Hence, if you're looking for high performance, relentless practicality and the best ice chest durability then you're up for a treat with an Engel cooler. However, do not let our views influence yours, take the word of the thousands of customers with Engel coolers by checking out their reviews and ratings online.

4- Coleman Steel Coolers Review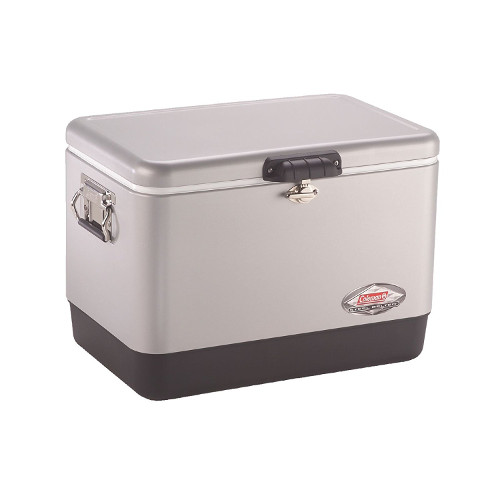 Coleman is the cooler a lot of us grew up and seeing a newer model still brings back a lot of memories of all the picnics and beach holidays. However, is that enough of a reason to rank this cooler amongst the list of the best cooler available on the market right now? Well, yes!
Indeed, Coleman as we all know it is synonymous with ice coolers and all those years of experience in the industry can be seen clearly in the new 54-Quart. In that sense, it is important to note that although this cooler looks as if it's completely made out of stainless steel, it isn't.
In fact, the Coleman is coated in steel while maintaining a plastic core with efficient foam insulation that can keep ice for up to 3 days under controlled conditions. In other words, if you want to achieve maximum efficiency, you should precool the chest, precool the items you'll place in it and sandwich them in ice. Other than that, then you're looking at 2 days max.
Most importantly, a lot of users label this Coleman the best cooler for the money because it is an ice chest that combines all the good qualities of a premium cooler while maintaining the price of an average one. So, it should be easy to make your mind up because any Coleman steel cooler is easily the best cooler for the money.

5- Orca Extra Heavy Duty Coolers Review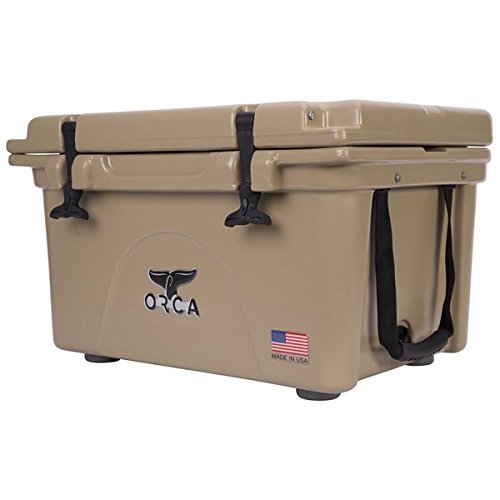 Orca is a proud all American brand which takes its user's passion to the core. Indeed, Orca's diverse line of coolers is a prime example of how the company is truly invested in giving every one of us the cooler we need. However, one thing is still common amongst all of these products and that is rigidity.
All Orcas are heavy-duty coolers and that is something we should not take for granted as nobody buys a cooler to keep it safe and secure. Accordingly, since coolers are designed for the outdoors, Orca made sure that they are ready for that environment and that makes them more reliable than most coolers on the market right now.
Moreover, the brand might be primarily known for its rigid coolers but it is still considered as the best ice cooler with extra storage. Beyond creating some of the largest coolers on the market, most Orca heavy duty coolers come with additional cargo nets on the back to grant you a dry storage area for all kinds of tools.
Further, regardless of their significantly larger size, Orca is still considered to be the best large ice cooler as it features a permafrost insulation and perfectly tight locks that will arguably maintain ice for up to 4 days in proper conditions. Also, the brand features rubber feet and comfortable carry handles on all of its coolers to guarantee that you get both performance and practicality in one package.

Reasons to Consider an Ice Cooler
Hence, the ice cooler is so versatile that it can be used by truckers, anglers, campers, picnickers and good old beach lovers for a number of reasons:
The first reason you should get an ice cooler is because it keeps your beer, water and soda cool and drinkable.
Also, ice coolers work the same magic on food as it keeps it isolated, fresh and uninfected by external influences.
Moreover, this little equipment is conveniently portable which is why you can literally take it with you wherever you go as it is light and small.
Besides coming in a multitude of colors and sizes to fit your exact needs, ice coolers are actually pretty inexpensive which makes it hard to ever regret getting one.
Furthermore, longevity is one of the main reasons why you should get yourself an ice cooler today because these things are so robust they can go through generation of rough camping and last call wild beach parties.
In conclusion, buying an ice cooler is an investment that can never go wrong as you will be using it more often than you think and for more reasons than you'd imagine. So, you really can't go wrong with an ice cooler because at the end of the day, you made a wise purchase that will keep your foods, drinks and catch fresh and cool and accompany you on your little adventures.
Types of Coolers
Obviously, there are different types of coolers out there and for each type; there is a specific environment and purpose. On the market today, you will find an endless variety of ice coolers, streaming from 5 different types. Every one of these coolers has its own specifications, technology and purpose and it goes like this:
Electric Coolers : Electric coolers are undeniably expense and perhaps the most expensive on this list but they are also the most practical for truckers and long distance commuters. The electric cooler plugs to your vehicle's cigarette lighter to keep your snacks or drinks fresh and cold. Also, this type of coolers is very low maintenance and extremely practical as it doesn't require any additional ice…ever.
Fabric Coolers : The insulated cooler bag or collapsible cooler are different names for fabric coolers because they are so practical. Indeed, perhaps the most practical cooler type, these canvas-type synthetic fabric built coolers are great for short trips, picnics and so on. However, as collapsible and versatile as they are, this type of coolers remains unsurprisingly less efficient and durable when compared to a plastic or metal cooler.
Plastic Coolers : Longevity and durability are the best adjectives to describe plastic coolers because they are the sharks of coolers. Indeed, these little plastic insulating boxes can get you through the toughest camping adventures without a concern. Plastic coolers are inexpensive and creative as they come with various carry handles and bigger ones come with wheels sometimes.
Metal Coolers : Metal coolers are definitely heavier and significantly more expensive than most coolers. However, they are still anglers' and hunters' first pick since they are undeniably the toughest most robust coolers on the market. Although metal is a highly conductive material for temperature, these coolers will keep your catch, food and drinks as cold and fresh as you would imagine thanks to an insulation layer of low conductivity substance isolating the external metal from the internal pocket.
Styrofoam Coolers : Not the most durable option you can get your hands on, Styrofoam coolers are exactly that. Undeniably, there are better coolers out there but the Styrofoam alternative is the best temporary cooler for a couple reasons.
The first reason is obviously practicality since this is going to be a really light load especially when you need to carry it for long distances but most importantly, it is a very efficient insulator.
Most cooler types use Styrofoam within their insulation layer because it's a bad heat conductor and if that's all you need on your little trip to remember then you're probably better off with a Styrofoam cooler.
Best Ice Chest and Cooler Brands
Just like any other market, the ice chest scene is governed by a few prominent brands, which have worked long, and hard to achieve the status in which they stand today. On the list of the best Cooler brands on here, you will see some familiar and some not so familiar names. However, make sure that you inspect further into the product you designated outside the ranking in which its brand comes on this list for obvious reasons.
So, without further a due, here is a list of the best Ice chest brands out there:
1- Yeti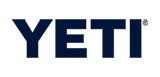 Yeti is a familiar brand in multiple industries. However, it remains most prominent in the cooler section as it stands strong as one of the best ice chest makers on the market. In fact, Yeti has invested and dedicated so much to their brand, which places it second to none on this list.
Indeed, Yeti coolers are robust, light weight and technologically developed to take the lead and especially when we talk about coolers such as the Tundra.
2- Igloo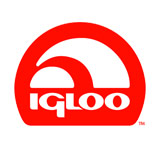 If you've browsed the Cooler market then you most definitely brushed by the name Igloo as it is a prominent brand in the industry since its early days. In order to be where it is today, Igloo raised 2 qualities religiously within the core principles of their company and those are quality and affordability.
Hence, if you're looking for a reliable cooler to keep your beer cold on a relaxing beach day then any Igloo you land a hand on will take you away.
3- Coleman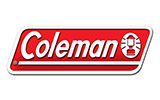 Coleman is not exactly the Hero you've always imagined but it can still save any day no matter how bad it gets. Simply put, this is a brand that is trying its best to compete with high-end tech as featured in leading brands but within reasonable price tags.
Mainly invested in metal coolers, the brands has already narrowed down its target range to hunters and anglers mostly. Nevertheless, Coleman coolers will keep your beers and snacks as fresh as you'd expect from an actual fridge.
4- Pelican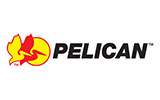 Pelican is the one brand which actually gets far less credit than it deserves because it is one of the few brands which invests so much into the development of cooling technology.
Indeed, Pelican coolers are known for being on the high end of technology which makes them reliably efficient in all kinds of environments. Hence, if you're looking for something that works 100% of the time then you'll find your match under the Pelican tag.
5- ORCA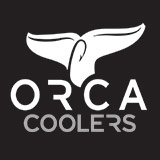 Orca functions by the motto of creating the cooler that you want but can't find on the market under an all American process. The brand has created a rich line of coolers out there for all kinds of environments, purposes and users in order to cater for every niche out there no matter how small it is.
Orca might not be the leading manufacturer in the industry but it is an authentic one which strives religiously to create the best cooler for every one out there.
6- Grizzly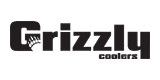 Grizzly coolers is an outdoors, camping, hunting or angling companion just like the name indicates. The brand is dedicated to making some of the toughest outdoors coolers that can endure actual grizzly bear attacks, which is far more common when you're dwelling with food in their territories.
Beside being robust, Grizzly coolers are also very efficient at keeping your snacks, beers and bate as fresh as you'd like it to be. Accordingly, if you're an adventurous person then you're probably better suited with a Grizzly.
7- Engel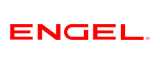 Engel coolers claims to be the best in the industry and rightfully so as it competes head to head with established brands like Yeti. Accordingly, Engel coolers have earned quite a reputation as even some models have proven to hold ice even longer than an actual Yeti cooler of approximately the same size.
Hence, Engel coolers are reliable high tech ice chests that will keep your snacks and drinks fresh and cool as long as you're willing to pay the right price.
In conclusion, we would like to point out that this is not by any means an all-inclusive list. There are so many great ice chest brands out there. However, we did want to acquaint you with a few of your best options. Hence, any of these would be great buys.
How to Choose the Best Ice Chest Cooler?
If you're an angler, hunter, camper, trucker or simply a family leader, there comes a time where you sit to think just how easy things would have been if you had an ice chest cooler. That is the first thought we all have but that isn't where it stops because then we start asking more important questions, such as:
1- What do you need an ice cooler for?
This is a very important question to start with because it will define your target and narrow down your choices to help you locate a cooler you will not regret. Hence, there are a few types of coolers out there with different purposes and the sooner you define your purpose the better. In other words, if you're an angler then the last thing you'd want is a standard beach cooler which will cost you much more than you'd save on the price and vice versa.
2- What Environment Will the Cooler be Used in?
This is also a very important question because it will save you a lot of trouble in the future. Indeed, there is an endless variety of coolers out there but each has a specific environment of speciality and that includes weather, geographic location and even collateral influences.
For example, there is a huge difference between an electric trucker's cooler and a grizzly wild life cooler because one is meant to go in the safety yet high temperature of your vehicle and the other is meant to fend off grizzly bears who'll try to break into in in cold winters.
Undeniably, the technology and design difference are far more complex but that's a small example to show you how environment can influence your choice.
3- What is your Price Range?
Another important question you must ask yourself is how much you're willing to invest into a box that keeps things cold.
Indeed, it's hard to put your finger on a number but if you're devoted to your hobby, you're most likely willing to pay more in order to get a better cooler whereas if you're simply looking for cooler to keep your beers fresh on a beach day then you shouldn't go overboard with it.
However, in the end of the day, only you will know how much you can spend and obviously the more you pay, the better a cooler you get.
4- What Size a Cooler do you Need?
Evidently, this is a tough choice for many of us because we really don't want to under buy and be stuck with something that barely fits or over buy and get left out with an empty cooler most of the time. However, a comforting idea would be to settle down for what you can afford in every meaning of the word.
Hence, if you're an avid angler and boat owner then the bigger a cooler you can accommodate for the better because you're never too sure how lucky you will be.
However, if you're looking for something to keep your picnic snacks fresh then you'd want to consider something compact, easy to transport and store in your car.
Other Features to Consider
Obviously, there are thousands of different coolers out there but a lot of them are designed specifically for a certain environment, a certain user and a certain purpose, which makes some coolers less rich than others when it comes to features.
Hence, the most prominent features on coolers and one you want to get on yours is adequate carry handles. The handles are a common feature but they come in different shapes and designs. Hence, the most common carry handle is the center 'bucket-like' handle which is practical and enables you to handle the cooler individually. However, there are also side handles which makes carrying the cooler for long distances almost impossible and that applies to engraved side gaps as well.
Another interesting feature, which can only be found in some coolers, is the mighty invention of wheels. Truly, the idea of dragging a big cooler goes against the norm because it doesn't make sense to wheel a giant cooler through sand, the forest or a picnic road but the wheels will come in especially useful to move your cooler in compact areas such as on boats and open areas such as fields.
Last but definitely not least, another big feature you must pay attention to before you make your purchase is weight capacity because even if a cooler looks big enough, that doesn't always mean that it can carry whatever you place in it. Hence, evidently, weight capacity is strongly linked to the material of built which is why you need to determine whether you need a cooler for snacks and beers or to stack up loads of fish before you pick the material and indirectly your weight limit.
One of the best little features you can find on a lot of angling coolers is the presence of nonslip rubber pads that make it pretty much impossible for the cooler to slide. This little feature is indeed great for mostly any circumstance but especially for people who will keep the cooler on their boats.
Another big determining feature is cooling ability as it differs from one cooler to the other, depending on its size, material of built and insulation technology. Now, most coolers out there rely heavily on Styrofoam insulation because it's a great insulator but the build quality and technology will often make the difference between great brands and the not so great ones. Hence, before you make your purchase, make sure to inspect your target product online, check for reviews and especially cooling ability and duration.
Durability is a big word for coolers all around but there are some coolers which are simply on another level. Indeed, ice chest can range in material anywhere from clothe to steel which is defined by the nature and purpose of the cooler. Hence, if you're looking into getting a cooler that is great for camping or hunting then you should probably consider a bear proof cooler like a Grizzly but if you're just looking for a quick picnic box to keep your drinks fresh then you're better off with a compact clothe cooler.
The price of coolers will greatly differ between day to day and professional coolers. So, it is up to you to determine how much you need a good cooler and how much you're willing to spend because evidently, the more you spend, the better a cooler you'll get.
Final Thoughts
There might be no definition for the best ice cooler online but one person who can write that down would be you. If you follow this guide carefully and make sure you tick every box in order, you'll be equipped with enough knowledge to get your hands on your perfect little cooler that will last you a life time of fresh drinks, snacks and a long lasting hunting / angling companion.