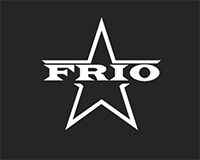 It wasn't till recently that Frio Coolers picked up some commotion & it's about time. Indeed, Frio has been the underdog for quite some time and now they've picked up enough momentum to emerge and bring their products to light.
Frio is by priority an all American brand and that has become a trademark for integrity since forever. Accordingly, once we figured that the brand at hand is based in Texas, we had our hopes up.
Indeed, any cooler developed in an environment like that of Texas has got to be impeccable since it was designed to endure the toughest terrain and the hottest atmospheres. That being said, there's only one question to be answered here: is Frio a true Texas cooler?
Frio Coolers Compared
Available Sizes & Dimensions
As you might have figured out already, variety is a big deal when talking about ice coolers. Hence, it was essential for Frio to establish a flexible variety in order to earn its spot amongst the biggest rivals. However, although it could, Frio does not go beyond its base models and that might cost it some loss in the long run.
That being said, here is the Frio lineup in all of its glory: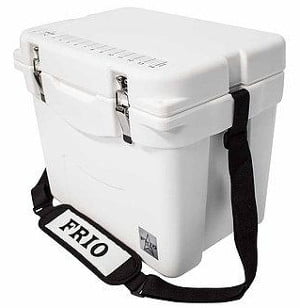 To make it in this race, Frio could not neglect the small guy, the guy who often likes to chill by himself in the woods, fishing, hunting or simply enjoying a fresh beverage. Hence, for that guy, Frio coolers introduce their 20Qt model, a cooler so compact yet capable of handling a decent amount of goods.
Accordingly, this cooler can load up to 19 liters, which is the equivalent of a lot of fish, plenty of drinks for a couple of days and enough sandwiches to cure your hunger on a long road-trip.
The cooler at hand measures: 18.5″L x 13.25″W x 16″H – 15lbs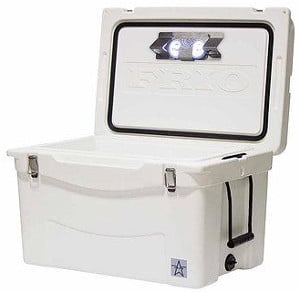 The Frio 45Qt is more of a serious choice for the passionate bunch. We are now beyond fun territory and entering serious angling & hunting grounds. Realistically, the 45Qt Frio isn't that large but it definitely makes one hell of a companion for an individual angler or small game hunter.
The cooler at hand is spacious enough to cater for a long journey. Thus, if you're looking for nifty on board cooler, this is definitely your best match as it is both capable and compact enough to move constantly.
The cooler at hand measures: 26.25″L x 17.375″W x 16.125″H – 25lbs.
The last Frio on the line is the brand's way of letting you know that play time is up. Indeed, the 65Qt Frio is a legendary cooler that comes in two different version: a standard cooler & an Extreme Wheeled option. Both coolers are impressively capable as they can withhold around 100 cans.
However, we can't deny that one is stages ahead. Certainly not for anglers, the wheeled version of this little beast will come in extremely handy for those who are constantly on the move and we can't think of anyone who'd benefit from that as much as hunters would.
The cooler at hand, in both versions, measures: 34.25″L x 23.25″W x 20.75″H – 43lbs.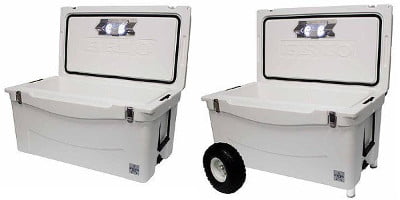 Design & Build Quality
Frio might not be the most popular brand out there but it was quality and design that truly backed it up till it surfaced. Indeed, this brand can be criticized for many things but design isn't one of them.
Accordingly, the design of Frio coolers is unique and customizable. Now, Frio coolers are definitely not reinventing the dimensions of coolers but they are designed in a way that makes them feel so familiar yet so appealing to the eye.
The body of all Frio models exhibits a distinct homogeneity where all features are tucked in nicely with the body. Hence, the flush walls of Frio coolers do not only look good but they'll prove to be far less annoying during movement as they extend nothing that'd become an obstacle to movement.
Moreover, the coolers' body itself is designed to enhance performance to the maximum degree and that can be seen via the thick lid, the raised bottom and perfectly sealed shell.
Speaking of which, one cannot talk about design without mentioning quality and the quality of these coolers can be summed in one word: Rotomolded.
Indeed, one of Frio's biggest selling point is the fact that they adopt the rotational molding approach religiously. Indeed, these coolers rely greatly on their unified molds that shelter the ice firmly and reduce the influence of environment to the minimum.
In fact, the rotational molding process ensures that the inner & outer shell of these coolers exhibit no weakness all around and that makes them almost invulnerable to UV rays and direct sun light.
Nonetheless, this precious building technique would be in vain if not for the proper build material and because of that, Frio developed one of the most resilient Polyethylene compositions that entails the durability and protective qualities found in premium brands.
Ice Retention & Insulation Ability
Ice retention is undeniably the determining factor of any cooler purchase because as much as we like to hear about quality, performance is what truly matters. Now, it must be noted that it is often quality that determines the ice retention capabilities of a cooler and that is especially the case with Frio coolers.
Indeed, Frio reaps the benefits of a proper build, pushing these coolers to attend around 3 to 5 days of ice life. Now, that obviously varies depending on the environment, seasons and location. However, it is still impressive to see a cooler within this price range capable of attending certain records that are only attained with a dreadfully expensive cooler.
So, how does Frio do it?
Well, there is no simple answer as ice retention relies on a number of elements that will enhance or reduce performance regularly. That being said, the number one pusher of Frio coolers has got to be their privileged rotational molds.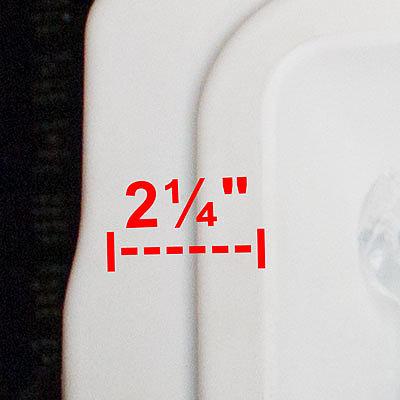 Indeed, as mentioned earlier, these molds are highly capable of containing an environment and that brings us to the important of pre-chilling your cooler. While a Rotomolded cooler can maintain cool ice, it also does a great job maintaining heat. Therefore, it would be smart to take your cooler out of your garage and stack a couple of frozen water bottles in the night before.
Moreover, the mold isn't everything, in fact, it would add up to nothing without proper insulation and that's where Frio coolers are lacking. Now, Frio coolers are injected with a decent density foam but it isn't the best on the market. Given, the foam insulation in these coolers is capable of providing up to 5 days of ice life but it could attain a couple days more with a quality foam insulation. That being said, the insulation on Frio coolers is not bad by any means and for the price tag, you get exactly what you pay for.
Features
In order to equip a cooler for the market, a list of necessary features is to be respected and that shouldn't be so hard for a newer brand like Frio since we already know what people want and most importantly, what they don't like.
That being said, here is a list of the brand's most prominent features:
Robust & Multi-purpose Lid
One of the easiest way to provoke people's interest is to inject smart features where necessary & Frio takes full advantage of its coolers' lids to prove that it's not just that.
Indeed, the lids on these coolers are strong enough to perform as a casting platform for anglers or a seat in general. However, resilience isn't their only advantage as the lids also come with built-in rulers, tie down slots and lock ports to secure your cooler in the wild.

Stainless Steel Latches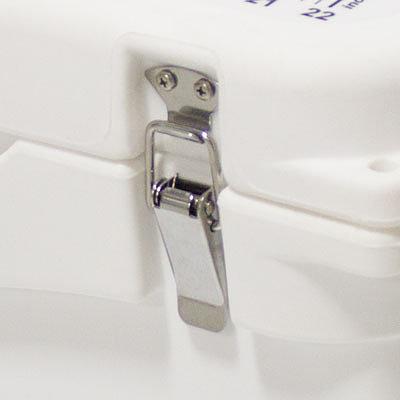 One of the more critical features on any cooler have got to be the latches since it's the feature you'll interact with the most. Hence, to make access and locking easier, the brand opted for a simple clip on stainless steel latches.
While they could have adopted rubber T-latches, Frio decided to stick with stainless steel because they're smaller and stronger.
Handles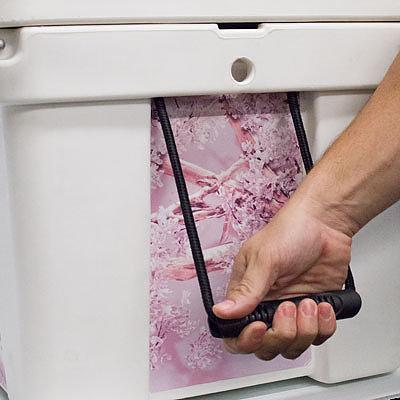 Carrying a large cooler has got to be one of our biggest concerns and that becomes especially daunting for larger coolers. Hence, it was comforting to learn that the smaller model comes with a firm shoulder strap while the larger options feature reliable rope handles fused with a rubber grip for better handling.
Also, it is important to note that all coolers come with built-in handles for proper transportation of heavier coolers.
Drain Plug
The draining system on Frio coolers isn't unique per say but it definitely works. In fact, the fine threaded valve will make draining easier, allowing you to twist it open just enough to let water out while maintaining all ice within.
Who is it for?
With a limited selection, you'd think that Frio coolers wouldn't fit the majority of profiles out there but it's exactly the opposite. Indeed, with its 3 different sizes, Frio managed to cover the needs and requirements of most people out there.
Hence, if you're a small time hunter / angler, a passionate adventurer or a regular joe with an obsession with camping, you're going to find your match in this limited variety.
Frio Coolers Vs. Yeti: Which Is Better?
It wouldn't be a proper Frio Coolers review without an objective comparison to a leading player in the game. So, in this segment we will be discussing the differences between the Yeti Tundra line and our Frio lineup.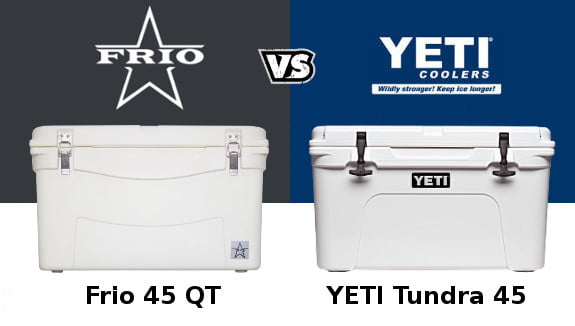 Starting at design, Yeti has a clear advantage since it is a premium brand. In fact, Yeti is often labeled the Apple of coolers and just like Apple, they nailed design to a degree where it is almost impossible to compare anything else to them.
As for quality, it was harder to draw a line between the two brands because they are very similar. Undeniably, both cooler brands are significantly expensive and it is only reasonable to see top notch build quality and materials on both sides.
Variety isn't the strength of Frio and that is something Tundra masters in opposition. Indeed, while our contender offers a selection of 3
choices, Yeti Tundra coolers come in 7 different sizes and that's plenty for specific requirements.
On the other hand, customization is clearly an advantage for Frio coolers since they allow you to design a number of variables on their coolers, which isn't the case with Yeti.
Down to the last claim, ice retention is truly the determining factor of all feuds and this one is a clear win for Yeti once again. Indeed, Yeti Tundra coolers claim an 11 days ice retention life but even if we assume it's less than 10, it is still far more than the humble 5 days maximum on any Frio cooler.
Frio Coolers – Bottom Line
To wrap up this Frio cooler review, we have to admit that this brand is rather average to say the most. Don't get us wrong, Frio coolers are great in so many ways. However, the pricing point of all its options come far too close to premium brands that would give you much more than just 5 days of ice retention at best.