Tumblers can be saviors when traveling in scorching heat and want cold water to quench your thirst or when it's super-chilly outdoors and you need hot tea or coffee.
This review considers two top-brand tumblers, named ORCA and YETI tumblers, both known for their premium class products. 
Both these tumblers have their strengths and weaknesses, and to learn more about them, we have come up with a complete review of both ORCA tumblers and YETI tumblers.
Yeti Tumblers
No doubt, YETI is known for its world-class quality when it comes to tumblers or coolers. You will be getting a better and more durable product along with style, all at an affordable price.
Whether you want to keep drinks hot or cold, YETI tumblers serve either option. It can keep drinks at a constant temperature for as long as 24 hours irrespective of the weather. Not to mention, YETI tumblers have a user-friendly design and are long-lasting products. 
YETI tumblers are made up of stainless steel, which is BPA free, non toxic, and safe to use. The stainless steel also retains the natural taste of beverages stored in it. Plus, YETI tumblers are also approved by the FDA.
Pros:
Durable and lasts longer.
Keeps beverages hot or cold for as long as five days.
Retains the natural taste of items stored in it.
Made up of odor-free and BPA free material.
Available in 10 different colors and styles.
Cons:
It offers a five years warranty on its products while some other brands offer a lifetime warranty.
Orca Tumblers
Whether it is scorching summers or chilly winters, thirst is a common experience. ORCA is known as one of the biggest tumbler producers in the world.
The full name of ORCA is the Outdoor Recreation Company of America. They offer different kinds of coolers, tumblers, and drinkware. ORCA is known for its high-quality products. 
Along with adequate capacity, ORCA's insulated tumblers are enough to keep beverages and other contents at their constant temperature for an extended period. Also, their simple maintenance and care make it pretty easy to handle these tumblers.
Pros:
Orca provides a lifetime warranty on its products.
Durable and lasts longer.
Can keep food cold or hot for as long as five days.
Three-inch insulated wall.
Made up of BPA-free kitchen-grade stainless steel.
Cons:
Available in just a single color, white, and the same design.
Features Face to Face: ORCA V/S YETI Tumblers
Ice-Retention
Both tumblers are perfect for storing ice in them. Because of the thick insulated walls, they can keep beverages in it at a constant temperature for an extended period of time.
Most tumblers can undoubtedly store ice in it for more than one day, but both YETI and ORCA provide more than this.
A YETI tumbler can retain ice in it for more than five days. Impressive, right?
With its two-inch-thick insulated walls, it can retain hot or cold beverage in it for almost as long as five days, which is why this tumbler is perfect for scorching summers or cold winters.
On the other hand, when it comes to ORCA, it is even ahead of YETI. ORCA tumblers can provide up to six days of Ice retention. And not just ice, if you want to store hot drinks in it like tea or coffee, you can keep that in it for one week. 
Thus, both the tumblers are head to head when it comes to Ice-retention. But clearly, ORCA is the winner because of its three-inches insulated thick wall, which keeps ice frozen for a more extended period.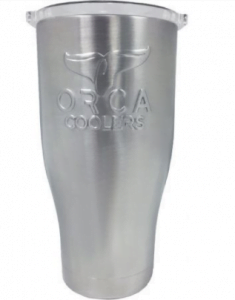 Manufacturing and Warranty
Manufacturing, that is, the construction, is the one thing that matters a lot when you are looking for a tumbler. 
If you are looking for a 100% USA made tumbler, then ORCA is the best-suited brand for you.
On the other hand, YETI is a great option whether you want tumblers made in the USA or not, as its quality and effectiveness is very impressive.
If a warranty is a factor that is important to you, then YETI is not for you.
While YETI provides a five-year-long warranty, it cannot beat ORCA with the life-time warranty it provides.
Thus, if you want an American company's tumbler and want a generous warranty, then ORCA is the one for you.
However, if the warranty doesn't matter much, and you don't mind a non-USA made tumbler, then YETI is the one for you.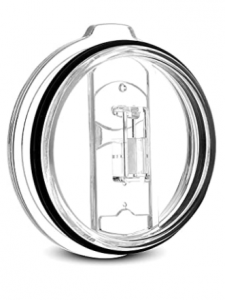 Durability
We can't say that one tumbler is less durable than the other. Both YETI and ORCA are well-known brands for coolers or tumblers, which is largely due to their durable and long-lasting products.
If you are concerned about durability, then both YETI and ORCA stand side by side.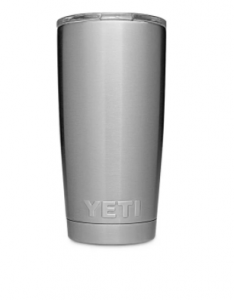 Style and Design
While ORCA is known for their stylish and colorful designed tumblers, YETIs tumblers have a more basic style.
Both tumblers contain a madcap lid, which prevents leakage of beverages from it. While on the one hand, YETI provides a little wider mouth opening, ORCA falls behind when it comes to the mouth. The mouth of ORCA tumblers are wide enough to store beverages in it but are slightly narrower than the YETI tumbler.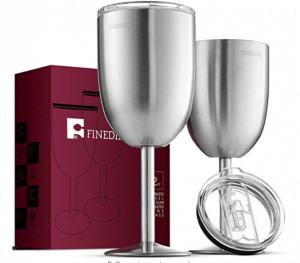 Size
Both ORCA and YETI provide the basic size tumblers such as 20 oz tumbler or 25 oz tumbler. But what if you want a tumbler larger than 25 oz?
In such a case, you can head towards the 30 oz tumbler provided by YETI. One of the only drawbacks of ORCA tumblers is that they are not available in 30 oz size. 
Thus, you can find a smaller size in both ORCA and YETI, but the larger 30 oz tumbler is only available in YETI.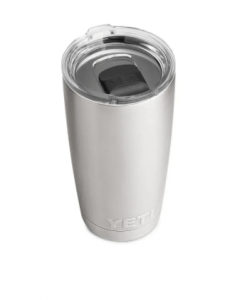 ---
---
Stand Out Features
Both YETI and ORCA provide wonderful tumblers that vary in size, style, and color. Both of them have their pros and cons.  The pros of ORCA is its stylish design, thicker insulated walls, and better ice-retention.
YETI is not far behind ORCA. YETI tumbler provides a larger size, wider mouth opening, durability, and sturdiness.
However, both of them lack one feature or another in them.
The features where ORCA tumblers lack are:
Unavailability of 30 oz capacity of tumbler: 
Although you can find the basic sizes of tumblers by ORCA, when it comes to larger tumblers with a capacity of 30 oz, you will not find any option in ORCA tumblers, as it doesn't manufacture such tumblers.
Slightly less wide opening
While comparing YETI and ORCA, one benefit of buying a YETI tumbler is the wide opening it provides, which makes it store more beverage and provides ease of refilling it.
The features where YETI falls behind are:
Slightly lower Ice retention
While ORCA tumblers can retain ice for as long as a week, YETI lacks behind a bit with an ice retention capacity of five days.
Available in basic styles and design
If you want a stylish and good-looking tumbler, then the basic design finish of YETI tumblers don't suffice.
Conclusion
After reading this review, we hope you will feel confidence in which tumbler to choose, between YETI and ORCA. However, if you are still considering both of them, then, at last, we have come up with a quick review of both the products.
ORCA Tumbler is for you if you:
Want more extended ice-retention capacity.
Prefer a USA made brand.
Desire a stylish and good-looking tumbler.
Want a durable and long-lasting tumbler.
Need a lifetime warranty.
Yeti Tumbler is for you if you:
Desire a sweat-proof tumbler.
Want a durable and long-lasting tumbler.
Want a more sizable tumbler.
Need excellent ice and hot beverage retention capacity.
Thus, in the end, we hope you will be able to decide which tumbler to choose, between YETI and ORCA tumblers.
Amazon Recommends: